Judging begins...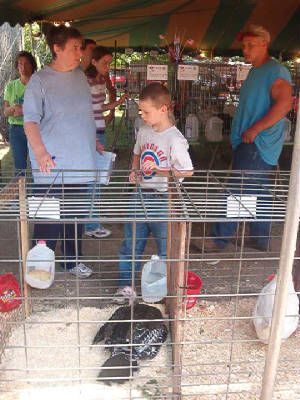 Adam's hen is rewarded reserve champion.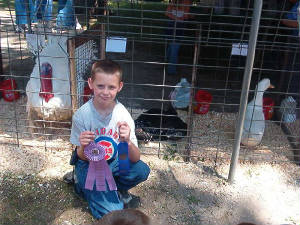 The judge likes her, but said he wished she was older.
I failed to get a picture of it,
but Adam also was
awarded a
Champion ribbon for
division one poultry
showmanship.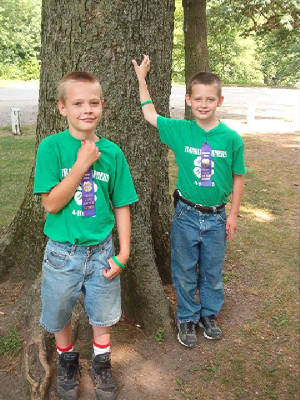 Their Ribbons from the livestock judging contest.




Christian's Projects
Christian's Rocket - Blue Ribbon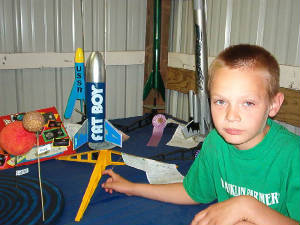 .. and a lot was learned at the open judging for coming years!
Chrish's electric project up close.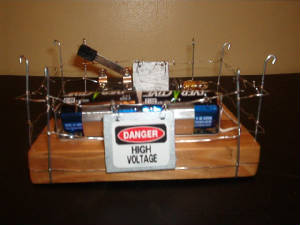 Veterinary Science (Div. 1)
Reserve Grand Champion & State Fair Ribbons
Entomology (Div. 1) - topic Facets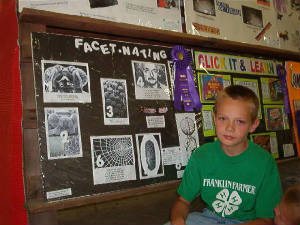 Grand Champion & State Fair Ribbon



Adam's Non-Livestock Projects
Wildlife Poster (div. 1)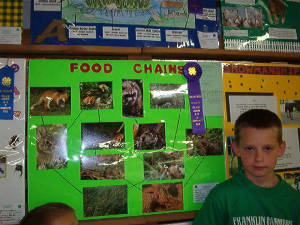 Champion
Electric (Div. 2)- Shaker Light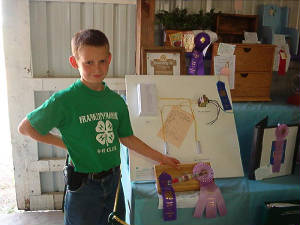 Champion & Reserve Grand Champion
Poultry Poster (Div. 1)- How to wash a chicken
Grand Champion